Some users may find that the Soup Mail Outlook add-In does not appear on their Outlook ribbon after the installation of the Soup Mail Outlook add-in. This article provides information on how to resolve this issue.
This article provides information for only windows 10 users. You can find the information contained below as well as that for other windows operating system on the Microsoft support website
Windows 10 Users
Right-click the Start button (lower-left corner), and select Apps and Features (you can also find this by typing 'Apps and Features'n in the search bar) on the pop-up menu.
2. Locate the Microsoft Office Desktop Apps and select the "Advanced Options" as shown below. This will display a list of all Microsoft Office Apps.

3. Select the "Reset" button to reset office.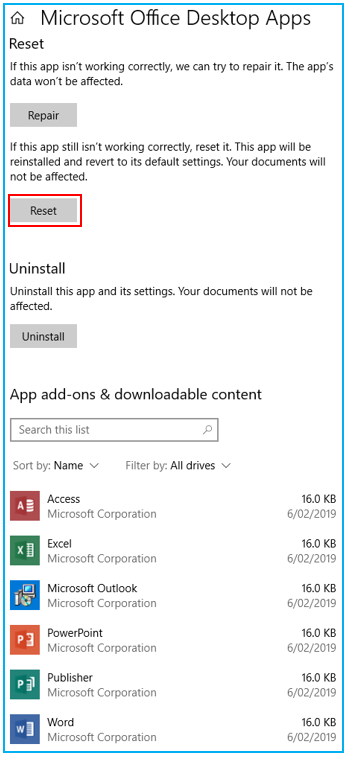 4. Once the reset process is complete, your Outlook account will be automatically reconnected. Start Outlook if it does not start automatically. The Soup Mail Outlook add-in should now appear on the Outlook ribbon as shown below.

Note: Please contact your helpdesk for help if unable to resolve this issue or log a ticket with the Soup Mail support team.